What is it about?
Washing and cleaning always has an impact on the environment and more particularly on water. Thus, selecting ecological detergents and the appropriate use (dosage, …) are not only important for the environment but also for the human health.
Product groups
Laundry detergents, softeners
Detergents such as all-purpose cleaners, window cleaners, floor cleaners, dishwashing detergents, carpet cleaners, descalers etc.
Hint
Beside the use of environmentally friendly products, the correct handling of the products and the right cleaning techniques are necessary to guarantee ecological cleaning.
The SDK offers training on this topic.
Washing machines and dishwashers with the lowest power and energy consumption are listed on the website www.oekotopten.lu.
Criteria
The criteria include: the content of surfactants and their degradability in the aquatic environment, the concentration of other ingredients (for example, solvents, bleaches, fragrances, enzymes, …).
Further criteria concern the use of recycled materials or materials of biological origin for the packaging.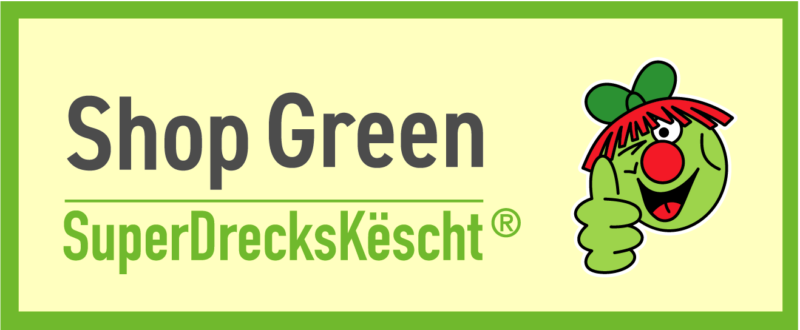 In addition to the use of

environmentally friendly products

, the

correct handling

of the products and the right

cleaning techniques

are also essential for

sustainable and ecological cleaning

.