SDK in companies
Ecological waste management for companies
Within the framework of the National Waste Management Plan and the National Plan for Continuous Development, everyone is requested to work in an environmentally correct way, protecting energy and resources. This is also the aim of SuperDrecksKëscht® fir Betriber. An initiative of the Ministry of the Environment, Climate and Sustainable Development, the Chambre des Métiers and the Chambre de Commerce, SDK fir Betriber was created in 1993 to support companies in establishing an accurate waste management plan.
Waste handling today sets high requirements for waste producers – this relates to the appropriate collection, sorting and storage of waste, the search for adequate means for re-use and recycling, the prevention of waste production as well as compliance with legal regulations (in particular of the waste disposal and waste prevention law of 21 March 2012). The advisors of the SDK fir Betriber support companies in establishing a concept for waste management and waste prevention, and in this way helps to link ecology with the economy.
We offer extensive advisory services regarding ecological waste management in companies:
Information and advice for all questions relating to waste management, and, in particular, to waste prevention
Operational analysis of waste management
Individual company concepts for the selective sorting of waste and environmentally correct storage of substances in the company
Establishing waste reports
Training and motivation of staff for the correct handling of dangerous substances and waste
Ecological and transparent handling of waste
Positive presentation of participating companies by the Quality Label for Environmentally Correct Waste Management (Quality Label SDK fir Betriber according to ISO 14024)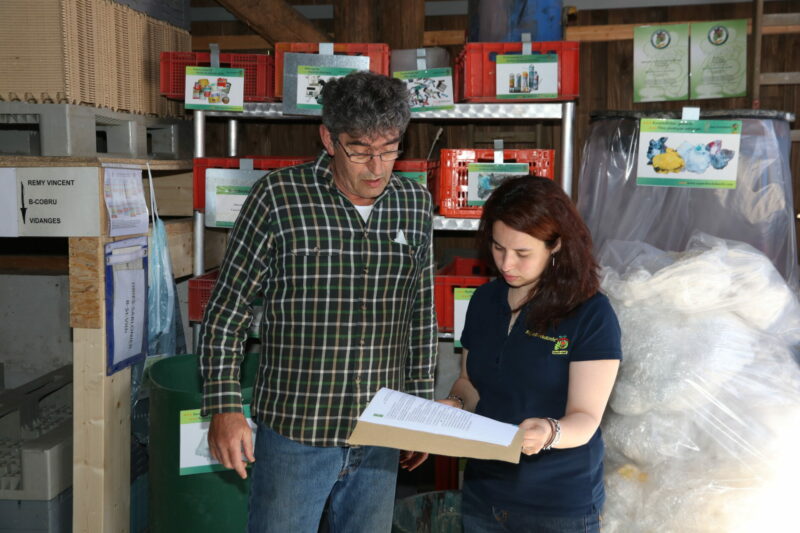 These advisory services are free of charge for all companies. The success you achieve is our best marketing.