The SuperDrecksKëscht® (SDK) in Luxembourg are activities and campaigns of the Ministry of the Environment, Climate and Sustainable Development, the Chambre des Métiers (Chamber of Trade) and Chambre de Commerce (Chamber of Commerce) regarding the national waste management.


The SuperDrecksKëscht® (SDK) is a trademark which was developed within the frame of the waste management obligations of Luxembourg. The orientation is based on the strategy provided by the EU with the hierarchy prevention before preparation for re-use, before recycling, before any other use (as for instance energetic use), before disposal of waste. The task of the SDK consists in using and implementing the most recent information in order to achieve a sustainable high-quality material management in the ecological and economic sense. Carrying out these tasks allows showing the lead in the ecological restructuring of our society. This leading role is deemed to give impetus to all sectors of the economy with the aim of environmental care and efficient use of resources.
The competence center – For the benefit of the entire economy
Within the frame of the national waste management plan and the national plan for long-term development the SDK is committed to create an energy and resource saving economy.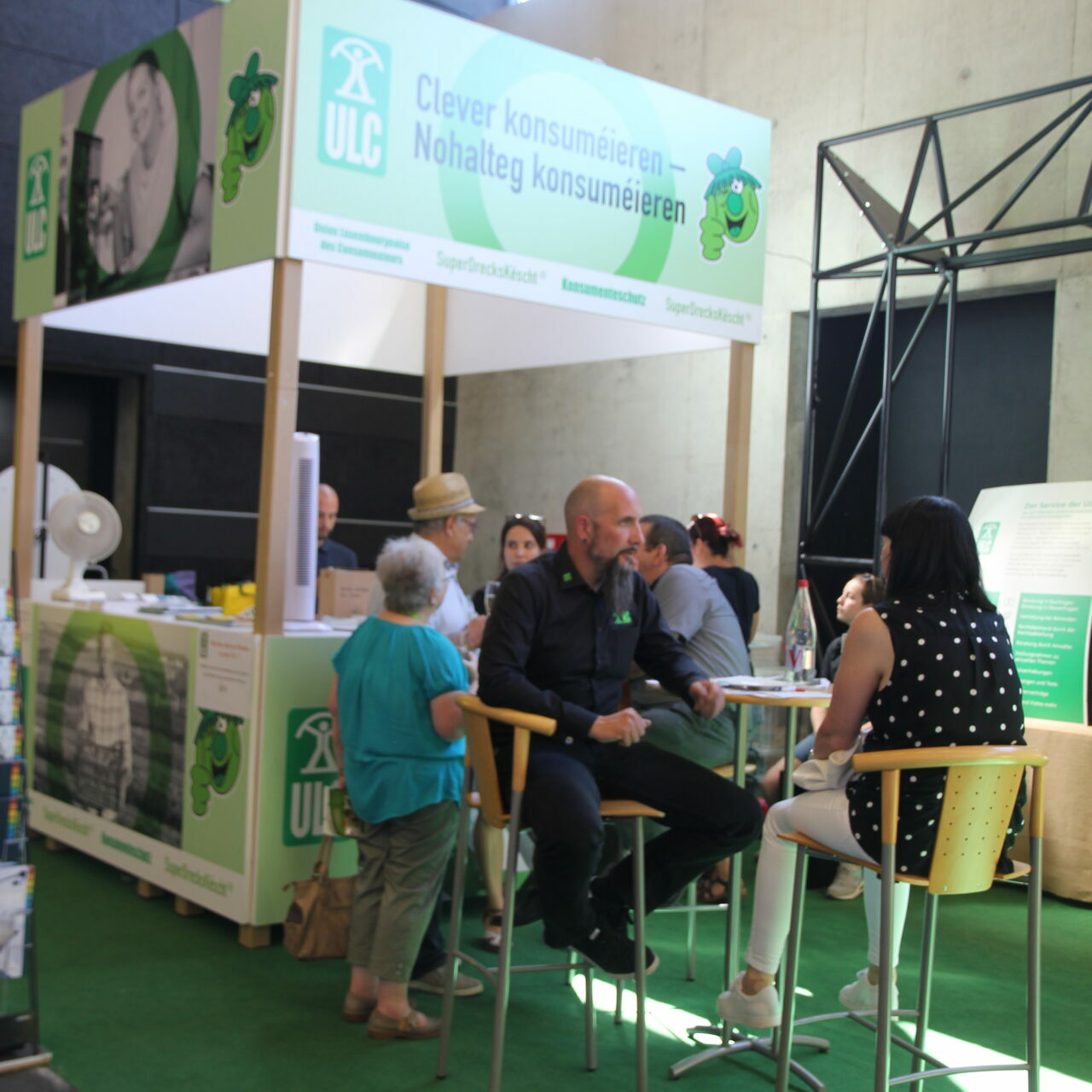 Private sector
Together with consumer associations and shops, the SDK is committed to promote long-term and intelligent consumption, i.e. waste prevention and purchase of ecologic products. The SDK-Center is coordinating these activities.
Economy
Sadly enough, public opinion still prevails that corporate environment management measures as waste separation and the use of alternative products are expensive. Yet, experience made by many company and institutions has now proven that actually the opposite is the case. Ecologic waste management allows to significantly save costs together with other advantages as for instance health prevention.
SDK Akademie
The SDK Akademie is the awareness, education, training and qualification of the SDK. The SDK Akademie is aimed at society as a whole and pursues the following mission: through future-oriented education, promoting sustainable action in general and making it accessible.