SuperDrecksKëscht® Leco-Box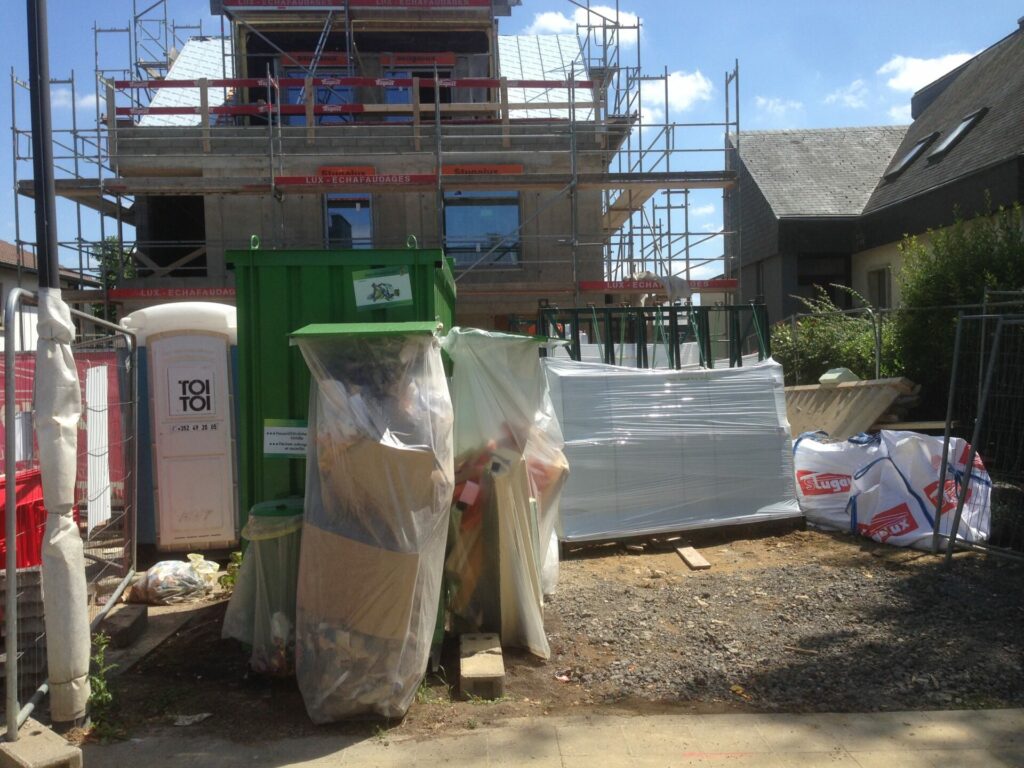 The SuperDrecksKëscht® Leco-Box has been developed to help small construction sites to meet the requirements of separate collection. Larger construction sites often have container parks that can be set up on the site. In contrast, construction sites for individual homes usually have limited space.
The SuperDrecksKëscht® Leco-Box enables more than 20 different waste materials to be separately collected and separately stored in the smallest of spaces. It only requires an area roughly the size of a parking space (2100x1140x2320 mm outer dimensions, with no external brackets) to be set up.
The Leco-Box can be modified to match the specific waste materials from each trade as the construction work progresses and can be moved around the construction site by crane or forklift. It enables separate collection of, amongst others, Styrodur, Styropor, plastic sheeting, heavy-duty paper sacks, mineral wool, glass wool, cardboard, and small quantities of spray cans, PU foam cans, bitumen waste, paints/varnishes, hazardous substance packaging, fluorescent lamps, batteries, electrical appliances, cable waste and glass containers, PMC packaging (Valorlux) and household-type waste.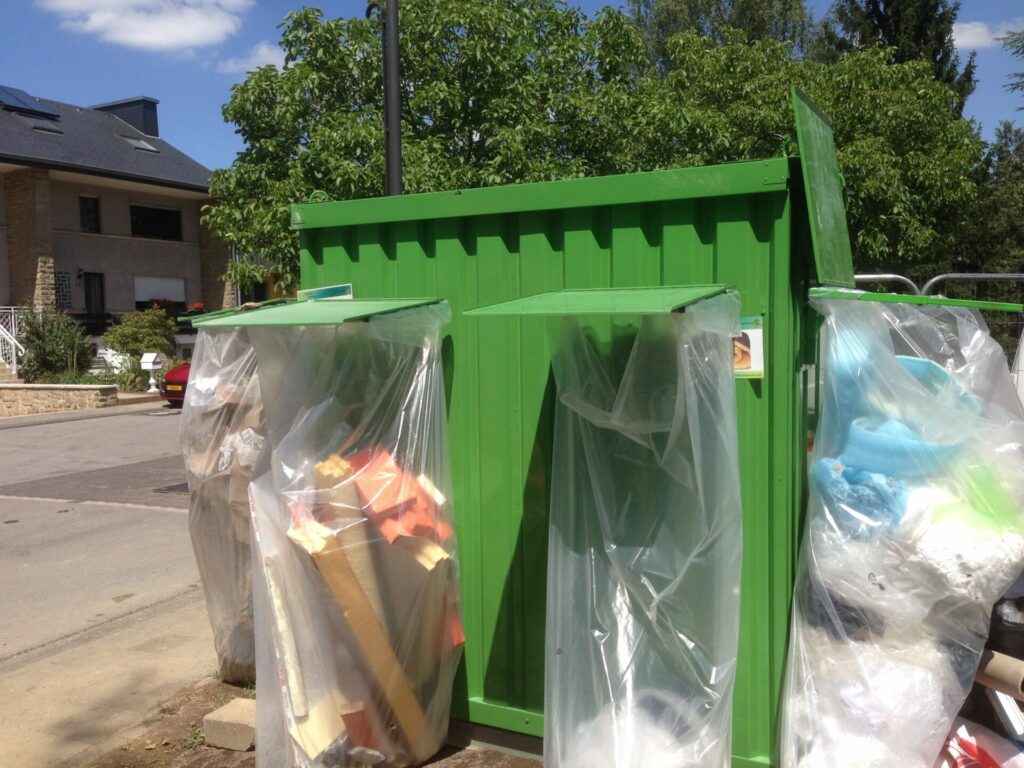 Disposal
The centralised collection of all waste and disposal by a single provider makes it possible to establish an accurate balance sheet and accounts of the waste costs for the construction site. Amongst other things, this is compliant with the Lenoz requirements for subsidising residential construction.
Other possible areas of application:
By local authorities for waste collection in their workshops.
Collection point when organising festivals and concerts.
Operations with shortage of space indoors.
The Leco-BOX is suitable for storing waste materials outdoors.
….
Purchase
The SuperDrecksKëscht® Leco-Box can be pre-ordered from SuperDrecksKëscht®. Delivery times may take several weeks. You have the option to either hire or purchase the Leco-Box.
You can find more detailed information in the data sheet SuperDrecksKëscht® Leco-Box.
If you have any further questions or would like more information, we will be happy to discuss it with you individually.
Data sheet SDK Leco-Box (german/french)