Shop Green – Ecologic products recommended by the SDK
With the campagne "Shop Green" the SDK aims at increasing the visibility of ecologic products in shops and help consumers make environmentally correct choices. For this prupose, supermarkets and retailers mark these productions with the label "Shop Green – Your label for sustainable products in Luxembourg.".
Partners of this prevention campaign which is acknowledged as "best practice" by the EU are the Chambre des Métiers, the Chambre de Commerce, the Luxembourg Conféderation and the 'Union Luxembourgeoise des Consommateurs (ULC).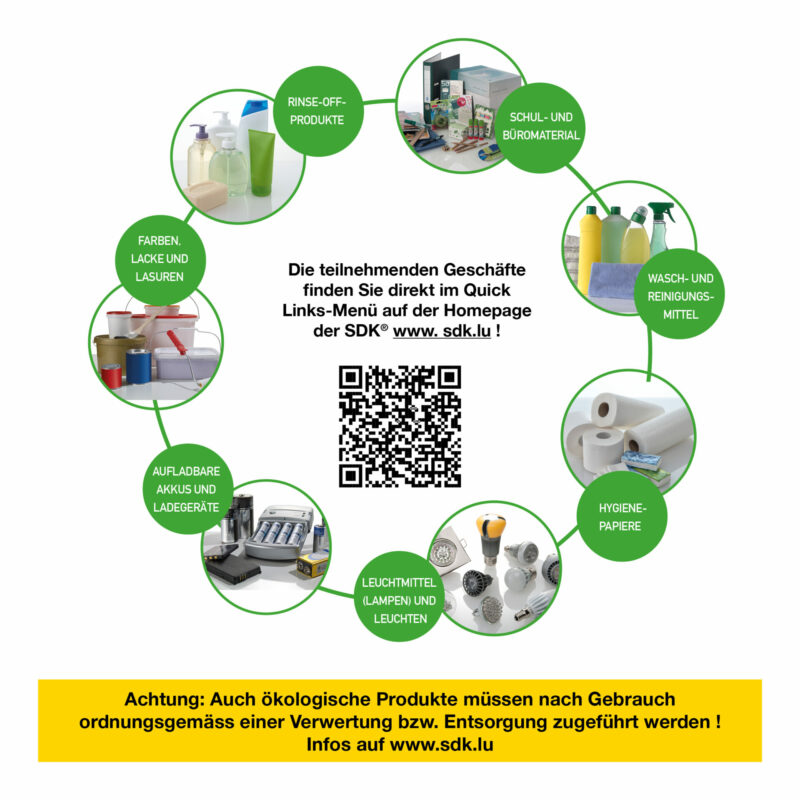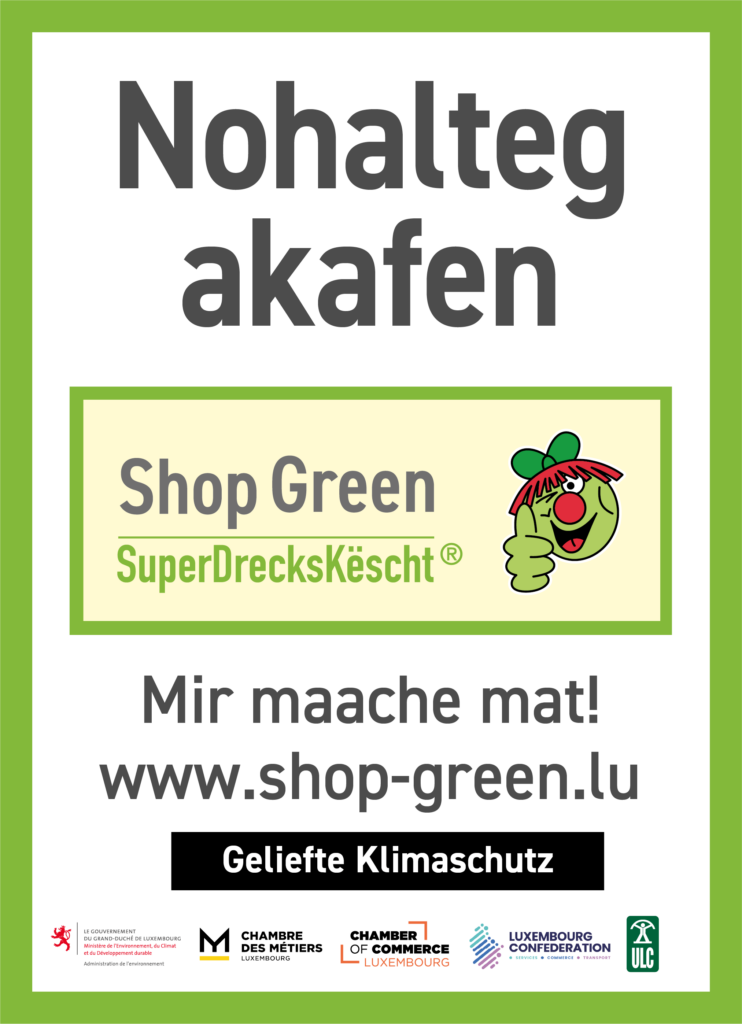 What kind of products do we recommend
The products will be selected on the basis of the following general criteria:
environment correct packaging which can be recycled – avoidance of unnecessary packaging
content with no or low level of dangerous substances
sustainable: durable; with a low energy consumption at use; use of recycled materials
easy recycling of the product after use, at least useable for energy production
The following products have been advertised so far:
paints, lacquers and vanishes
rechargeable batteries and accessories
detergents and cleaning products
bulbs (lamps) and luminaire
school and office supplies
Rinse-off products
Hygiene paper products
Reduce waste costs and at the same time act environmentally friendly!