SDK at home
Advice, collection and environmentally friendly disposal – the basics of SuperDrecksKëscht fir Bierger.
No more problems with the problem products
SuperDrecksKëscht® fir Bierger is collecting waste with dangerous substances from private households throughout the country – this service is free of charge and user-friendly for citizens. Every resident in Luxembourg is given the opportunity to separate polluting and hazardous products from household waste and to dispose of them separately. Various collection systems provide for an environmentally friendly disposal of dangerous substances.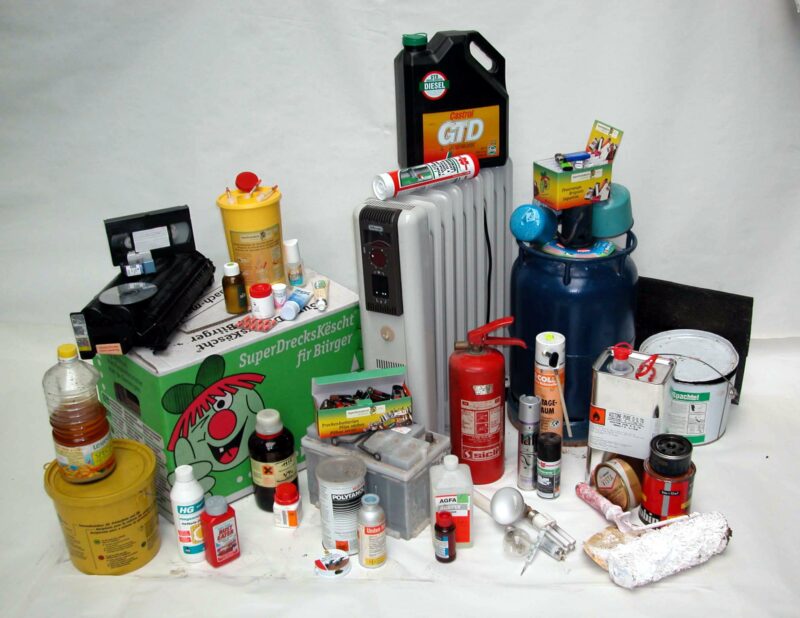 Collected substances undergo a previous sorting and packaging at the collection site. In the Logistic Center of SuperDrecksKëscht® the final sorting and packaging for transport to waste disposal companies is carried out. Waste disposal companies are selected according to the following priority criteria: recycling has absolute priority. Only if this is not possible, waste can be disposed of in an environmentally friendly way in appropriate ways for instance high temperature treatment. A total of 70% of the collected substances can be at least partially recycled.
Information and advice are paramount especially with regard to an environmentally correct behavior and waste prevention. Various activities for young and less young people, exhibitions and extensive information material, an to adopt environmentally friendly behavior should be promoted – while also providing practical tips in an easily accessible form.