Refrigerators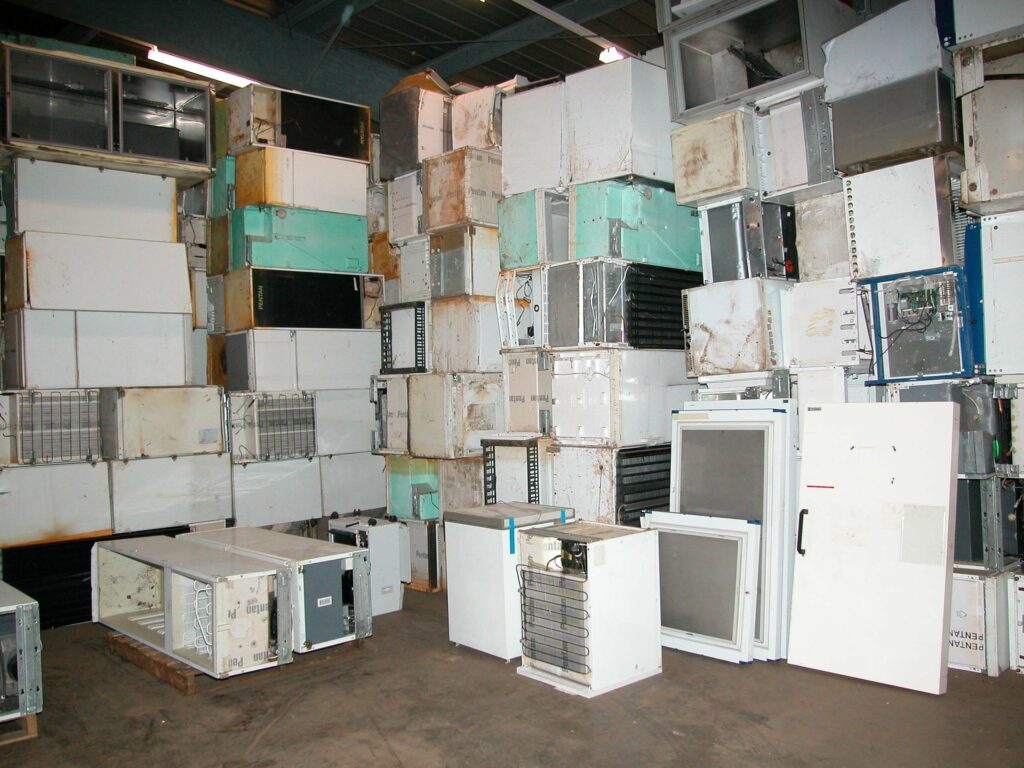 Refrigeration appliances consist of a variety of different materials, usually they are a mixture of more or less complex material composites, which may contain the relatively unproblematic substances metals, glass and recyclable plastics, but also pollutants such as PCBs, mercury, CFCs.
If it is no longer possible to avoid waste by repairing or reusing the appliances, Ecotrel asbl (www.ecotrel.lu) and its representative SDK ensure that the refrigeration appliances are properly recycled (dismantled). The focus here is on the removal of pollutants and the recovery of new raw materials.
The end-of-life refrigerators from Luxembourg that are processed via Ecotrel/ SuperDrecksKëscht® are recycled at SEG Umweltservice GmbH, based in neighbouring Mettlach/Saar. At SEG Umweltservice GmbH, a raw material utilisation of almost 90% has been determined according to resources potential certification. This includes the newly recovered PS regranulate, various metals such as iron, alumininum and copper, as well as the oil binder OekoPur, which is recovered from the PUR insulation. About 7% of the output products are sent for thermal recycling or marketed as substitute fuel. Only 3% of the output has to be landfilled or thermally destroyed.
The handling of refrigeration units in Luxembourg is certified according to RAL GZ 728 Demanufacturing of refrigerators.
Consumers have various options for disposing of large electrical appliances. As a rule, specialist retailers offer the return service as a service to the customer, otherwise it is also possible at all resource centers. All information can be found on the current website www.e-collect.lu.
When selecting household appliances according to ecological and economic criteria, the consumer can use the Internet site www.oekotopten.lu.