Electric storage heaters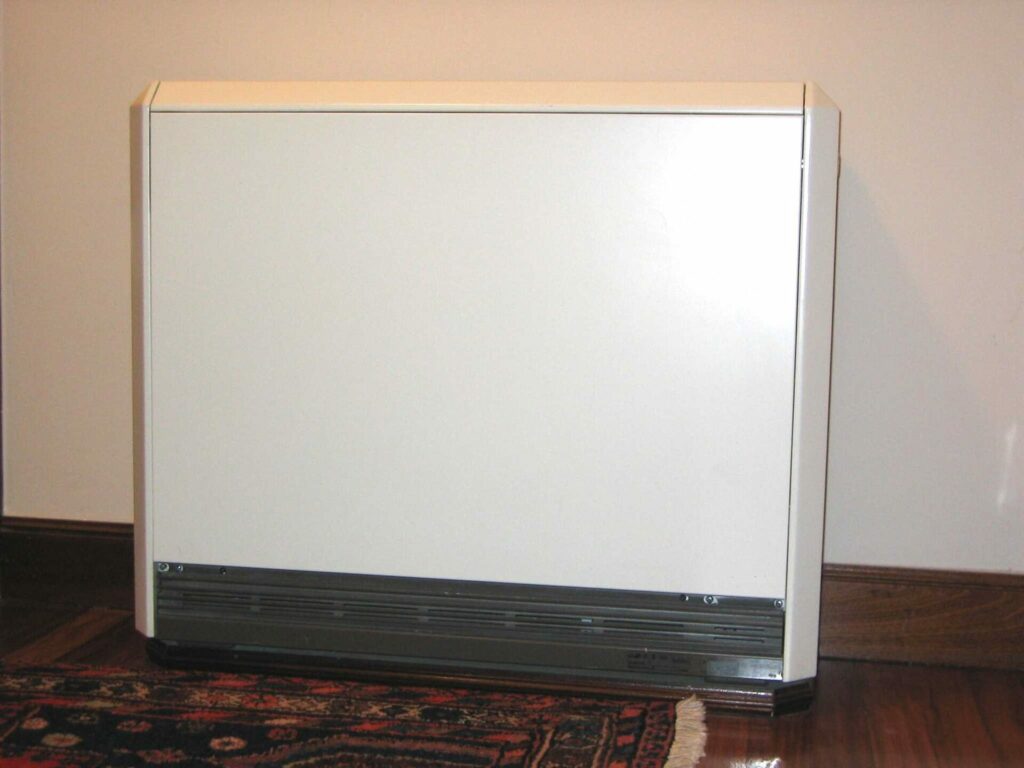 Electric storage heaters have long been a cheap and practical alternative to oil and gas central heating systems. In the 1950s, 1960s and early 1970s, many electric storage heaters were installed.
Since the efficiency of electrically generated heat is relatively low at 30-40 %, the devices are no longer acceptable today for climate protection and cost reasons.
Dispose of electrical storage devices correctly
Older night storage heaters may contain asbestos, storage stones with high chromate contents and components containing PCBs. When dismantling them, you endanger your health and the living spaces can become so contaminated that renovation becomes necessary.
You can find out from the SDK whether your electrical storage device contains asbestos. The information on the type plate of the appliance (manufacturer/brand, type series, appliance type) is necessary for information.
If the database cannot provide any information about your electric storage heater, you can commission an expert to carry out a valuation with a possible material sample. If it turns out that your device contains asbestos, he or she can also advise you on how to proceed.
Due to preventive health protection, it is recommended to have this work carried out by a specialist company. This work is carried out with the necessary protective measures. However, professional disassembly is also advisable and necessary for other devices.