Wood preservative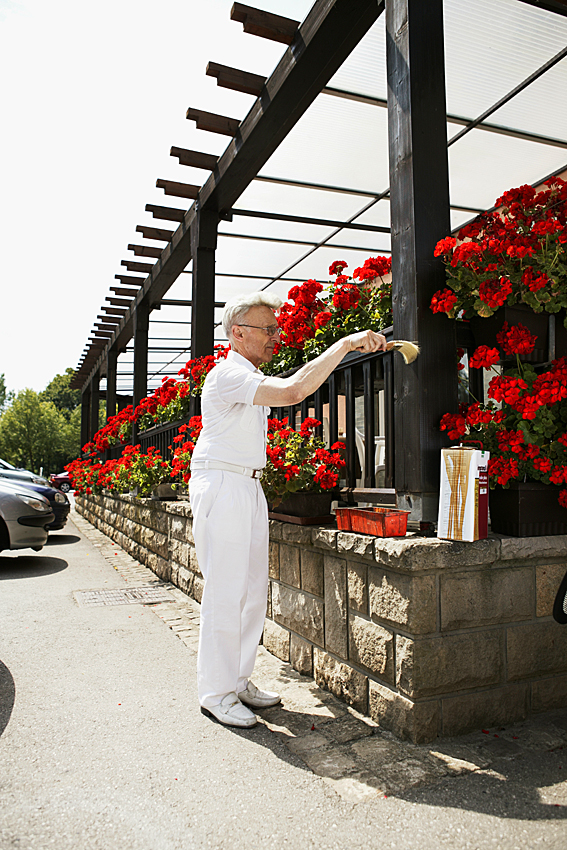 Wood preservatives are active substances which are intended to prevent or combat an infestation of wood or wood-based materials by wood-destroying or wood-discolouring organisms. A distinction is made between physical and chemical wood preservatives.
Physical wood preservatives mainly include varnishes, oils and waxes. Oils and waxes are wood finishing agents and protect the wood surface primarily from stains, dirt, dust and scratches.
Chemical wood preservatives are mainly used for preventive protection of wood components against wood-destroying fungi and insects. They contain active ingredients that are particularly harmful to health if handled improperly. In the private sector, they are usually not necessary.
After use, packaging and residues of wood preservatives and soiled materials should always be handled via the SuperDrecksKëscht®.
The recycling or disposal of the wood preservatives collected via the SuperDrecksKëscht® takes place as follows: Packaging of wood preservatives that do not contain insecticides or fungicides are recycled together with packaging of paints and varnishes at the Nehlsen-Plump company in Bremen (www.nehlsen.de). All other waste is disposed of in a high-temperature incineration plant at Indaver in Antwerp (www.indaver.com), with the energy generated being reused.