Wood ash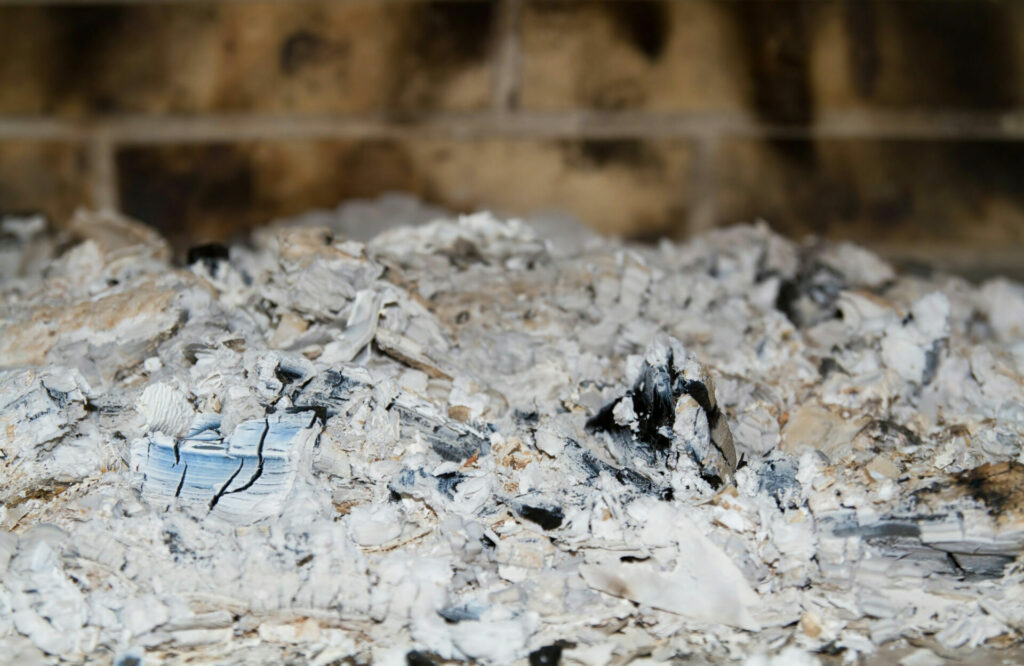 The correct handling of wood ash
Decisive for the disposal of wood ash is the type and origin of the fuel and the quantity.
In the private environment, ash is produced, for example, by burning logs in fireplaces and stoves as well as by pellet heating systems.
Wood ash is not a typical problem product that can be handled via the SuperDrecksKëscht®. Also, the resources centers do not accept ash.
The correct way is usually to dispose of the cooled ash via the domestic waste. Of course, hot ash should never be placed in the plastic waste containers used today.
There is no objection to the use of ash as a home remedy, for example for cleaning the glass panes of stoves, provided it is then disposed of as indicated. This way you can avoid additional chemical cleaning agents. Requirements: the fuel is natural and untreated fuel from sources that can be trusted, such as hardwoods (beech, oak, ash, fruit trees).
It is not advisable to use ash as fertiliser in the garden or to put it on the compost heap. Why should caution be exercised here?
Wood ash may be contaminated with heavy metals, which trees and shrubs absorb and concentrate. The content of heavy metals, especially lead, cadmium and chromium, is difficult to estimate. Since wood ash is alkaline, in too high a concentration it can also destroy the microorganisms working in the soil and compost. Summary: the exact proportions of the minerals is not known, nor can the concentration of heavy metals in the wood ash be estimated without an analysis. Thus, fertilisation adapted to the pH value of the soil is not possible and there is a risk of enriching the soil in the garden with toxic substances.
For all these reasons, disposal is virtually a question of quantity. In the case of larger pellet heating systems, such as in residences, the quantity alone indicates that disposal via residual waste no longer makes sense. This is where authorised disposal companies come into play, which also offer the professional disposal of wood ash in Luxembourg. Local and district heating systems (e.g. Luxenergie) or Kiowatt in Roost also make use of these disposal companies.
Recycling of larger quantities
The wood ash existing here in large quantities is analysed and further treated according to the quality. This can be:
– landfilling
– production of a standardised fertiliser after pre-treatment
– aggregates in the cement industry
– aggregates in road and path construction
– backfill material in mining
This was the subject of a study from March 2020 – Possibilities to utilise ash from the calorific usage of fuel from natural wood with special consideration of a usage as fertiliser and soil improver, commissioned by the Luxembourg Environmental Administration.
Link to Oekotopten-recommandations wood stoves (in german)