Lighter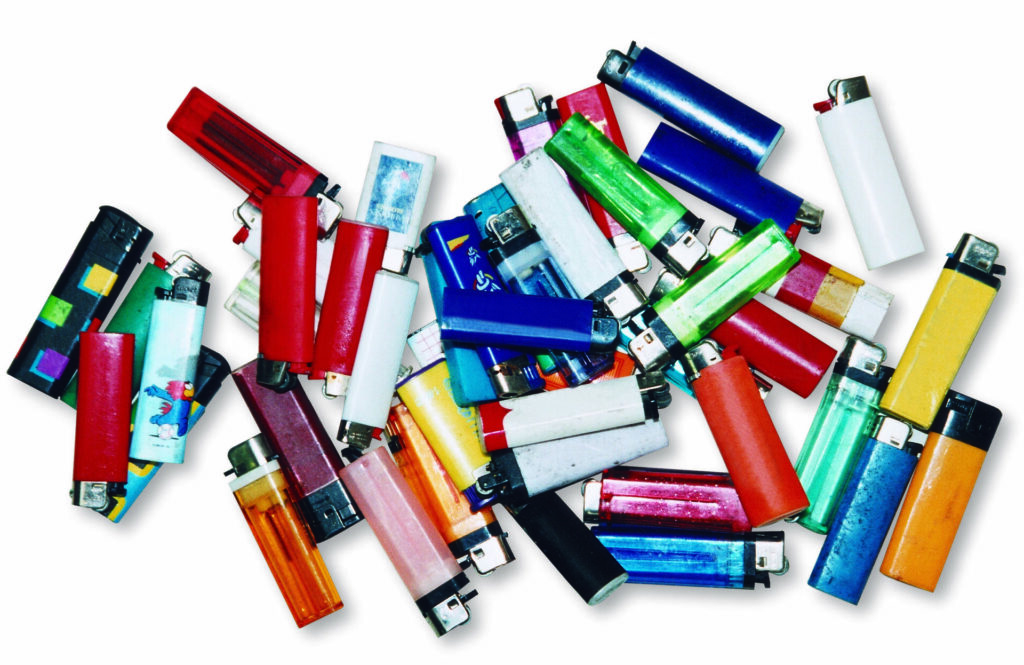 Defective lighters can cause fires in the waste bin. Lighters should also not be exposed to direct sunlight or other sources of heat, as this can lead to explosions. Lighters also become dangerous if they get into the hands of children.
Gas lighters can be found in almost every household; they have replaced the matches that were common in the past. Lighters that are no longer usable may contain residual gases and must therefore be disposed of properly. They can be handed in at the SDK's mobile and stationary collection points.
The association of catering businesses – the Horesca, as well as a large Luxembourg tobacco producer support the SDK as partners. Many hotels, restaurants and cafés, as well as supermarkets, tobacco shops and petrol stations have set up collection boxes so that customers can also hand in their empty lighters here. Collection boxes are also available for private individuals on request from the SDK and many Resources Centers.
The collected lighters are thermally treated in a high-temperature incineration plant combined with the generation of energy.