Data carrier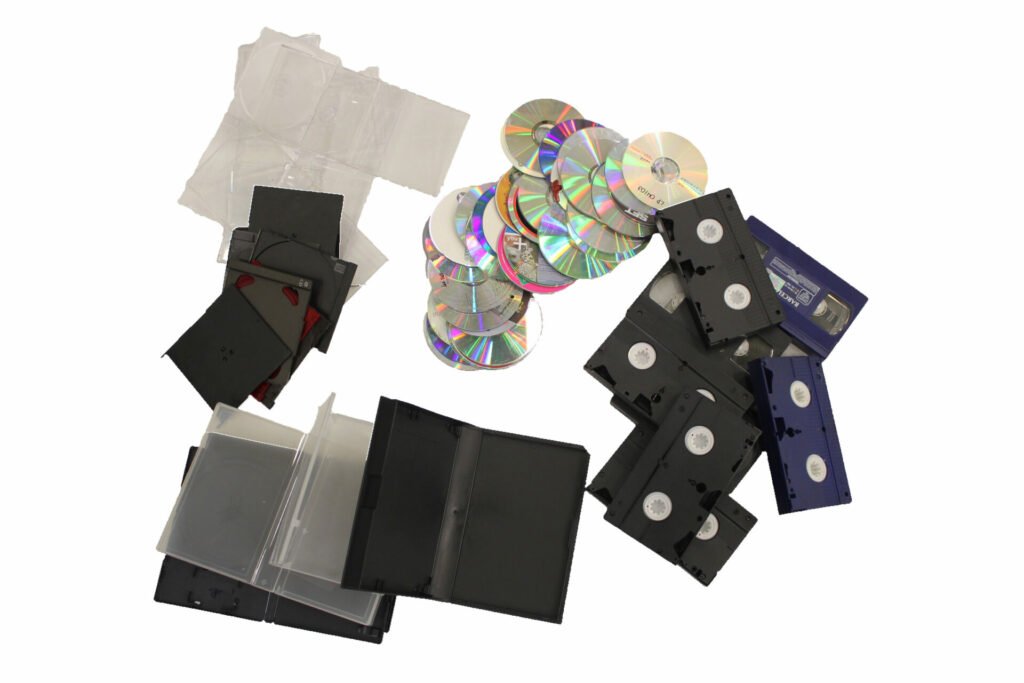 CDs and DVDs are made of 99% high-quality polycarbonate (PC; brand name Makrolon®), for which the waste bin is not the right place.
Used data carriers can be handed over to all SuperDrecksKëscht® fir Bierger collection points. This feeds the CDs and DVDs to the recovery.
The CDs and DVDs are shredded, processed into powder and used for the production of new products.
According to studies, there are still many video tapes in Luxembourg households, which are thermally recycled.
And last but not least, plastic boxes made of PP (polypropylene) or PS (polystyrene) as well as cardboard packaging can also be recycled.