Syringes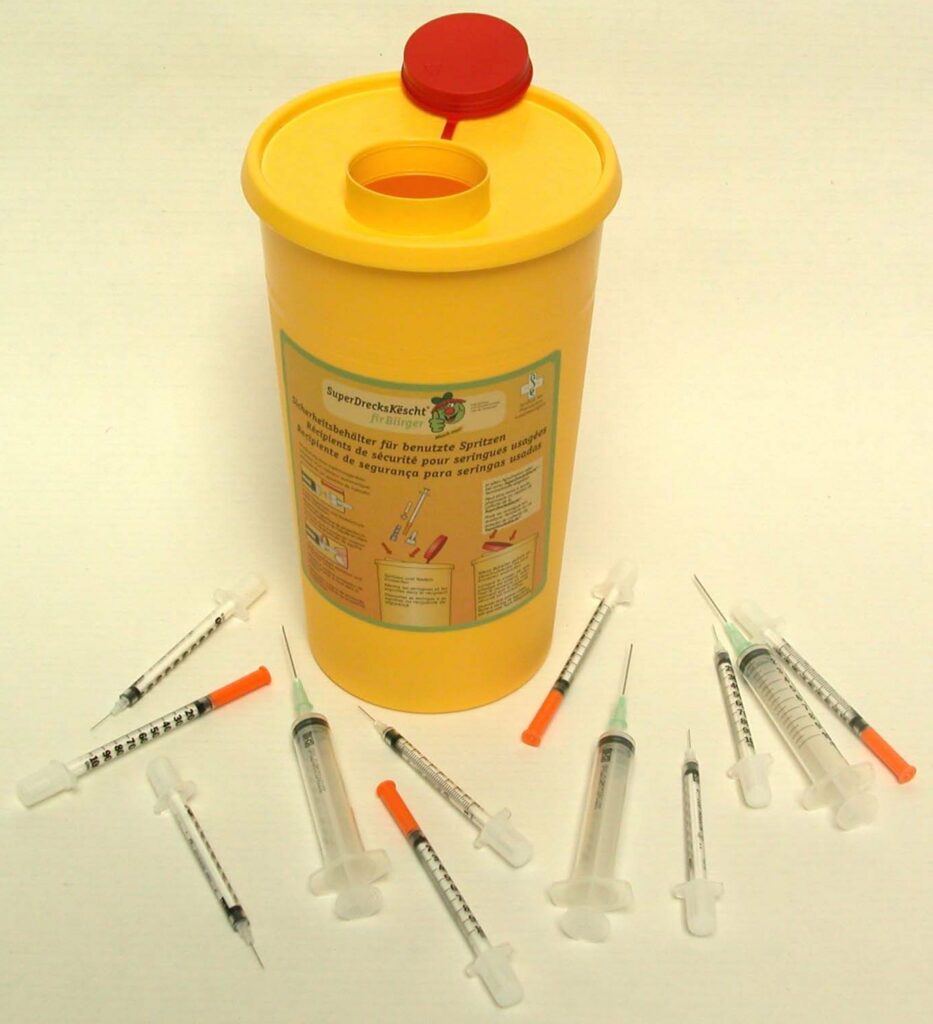 Used syringes – off into the safety box
Many – especially chronic – diseases, such as diabetes, are nowadays treated by regular injections at home. That is why more and more hypodermic needles and syringes are being used in the private sector.
Used syringes can pose a considerable risk in case of improper disposal. Employees of waste disposal companies, but also family members or the user themselves can injure themselves unintentionally, not to mention a possible risk of infection.
In the household waste analysis organized by the environmental administration, syringes and cannulas are repeatedly found in the residual waste.
Use the safety box, which was specifically introduced for syringes and cannulas from private households by the SDK in cooperation with doctors and pharmacies and is available free of charge in all pharmacies and at SuperDrecksKëscht® on request. They are available in 2 sizes – 1 l and 2.5 l.
How does the collection work with the safety box ?
Used syringes and needles, including insulin pens, are simply inserted. When the container is fully filled, the safety lock is pressed until it clicks into place. This keeps the contents safe until final disposal. Detailed instructions can be found on the label of the box. Return filled containers to your pharmacy or SDK collection points.
Caution: The syringe container must be correctly and completely closed when dispensed to avoid the risk of injury.