Quality management – The important task of the lab
In order to support quality insurance and industrial safety, the SDK has its own lab with qualified staff and high-tech analyzing devices which comply with the highest requirements.
The lab's mission is to guarantee the quality of incoming and outgoing substances: Unknown substances to be disposed of are tested and analyzed on site to insure a safe transport in compliance with applicable regulations. Substances as used grease and solvents are also tested in the SDK Center in order to guarantee that the criteria of the waste recipient for recycling and disposal are matched.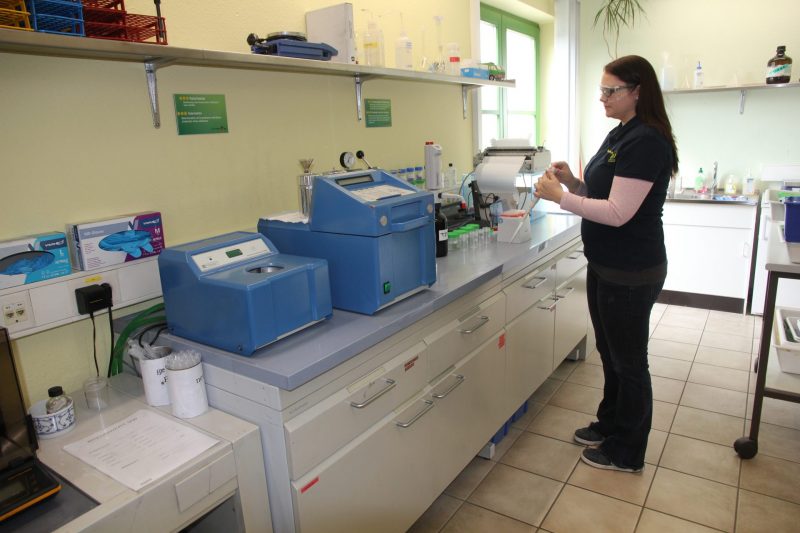 In case of chemical accidents, accidents with unknown substances or the disposal of unknown waste, the SDK is available all around the clock to allow a safe disposal of these substances.
The lab is also in charge of guaranteeing the good operation of the safety installations and to maintain the protective equipment of staff up to date and ready to use at any time.
A further aspect of quality management is the RAL label for the revers production of CFC containing refrigerating appliances.