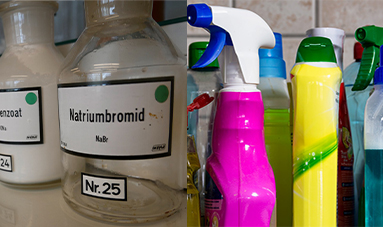 Avertissements de danger importants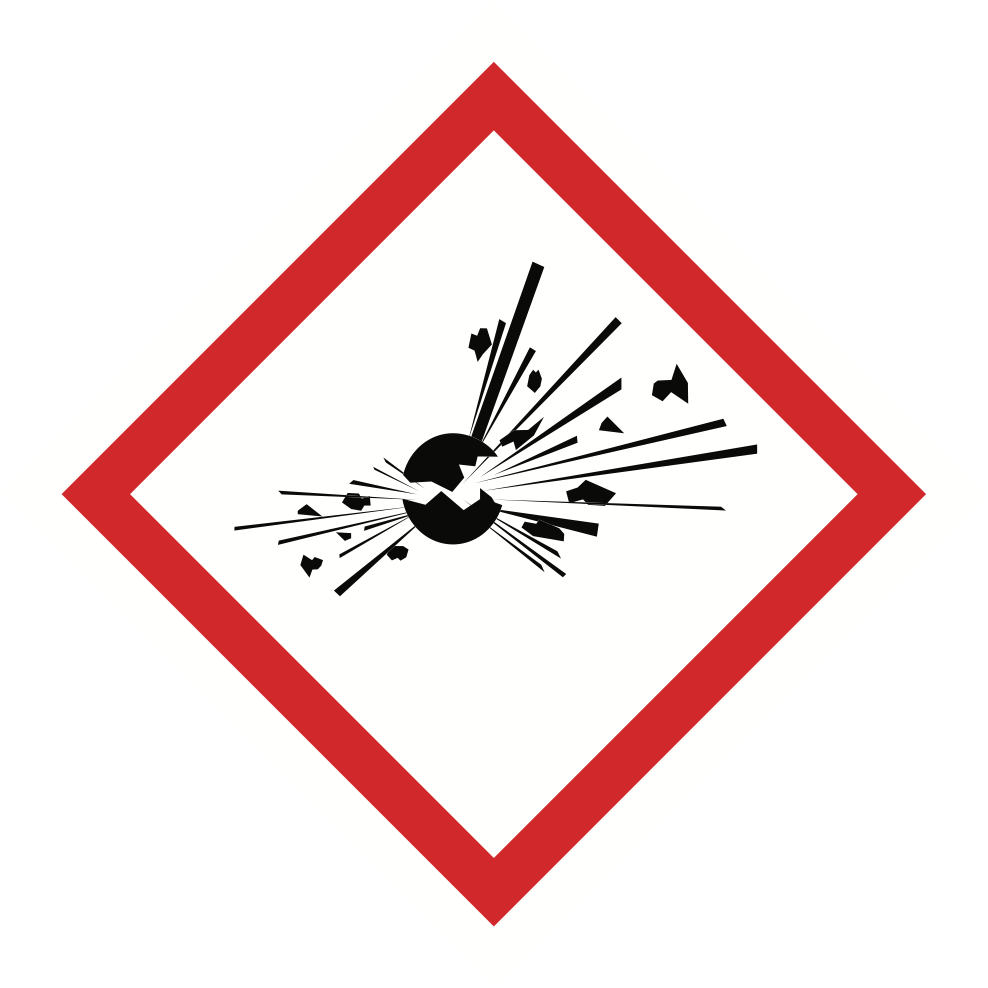 The explosion cloud for danger of explosion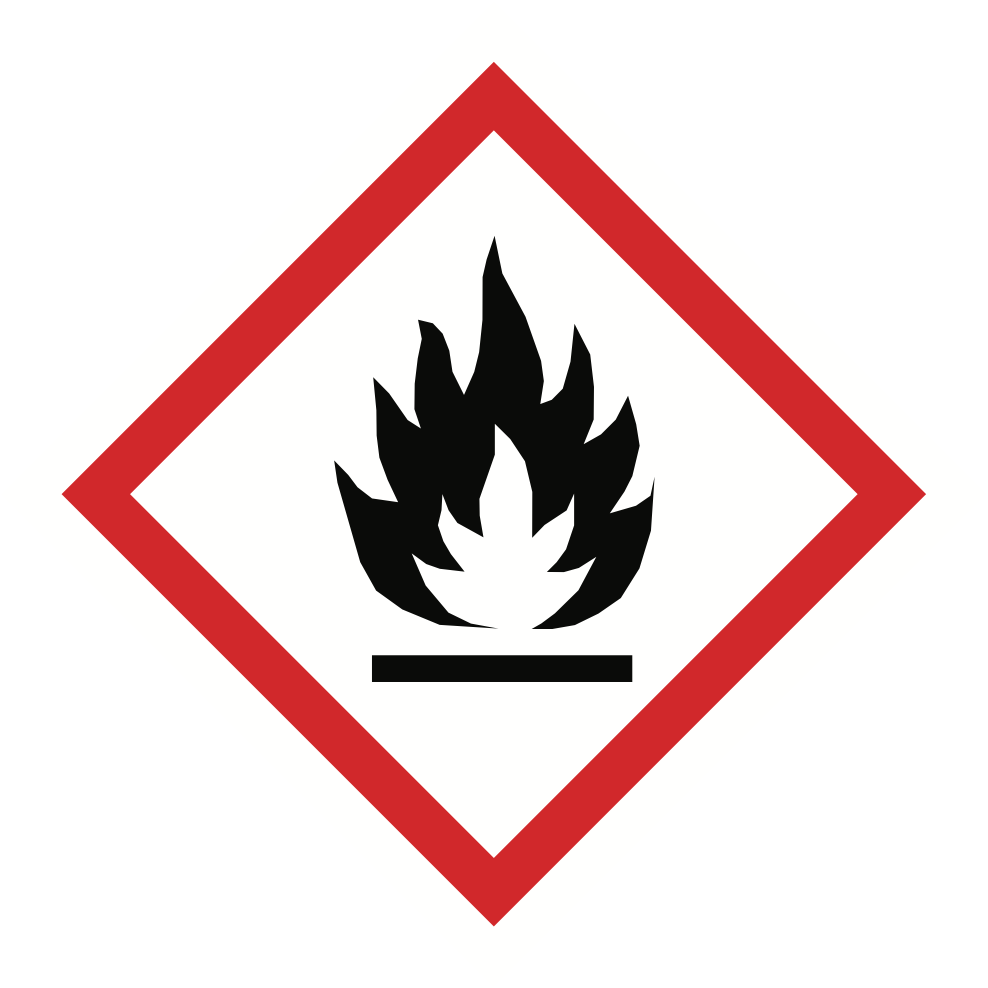 The flame for inflammable or fire spreading solids, liquids and gases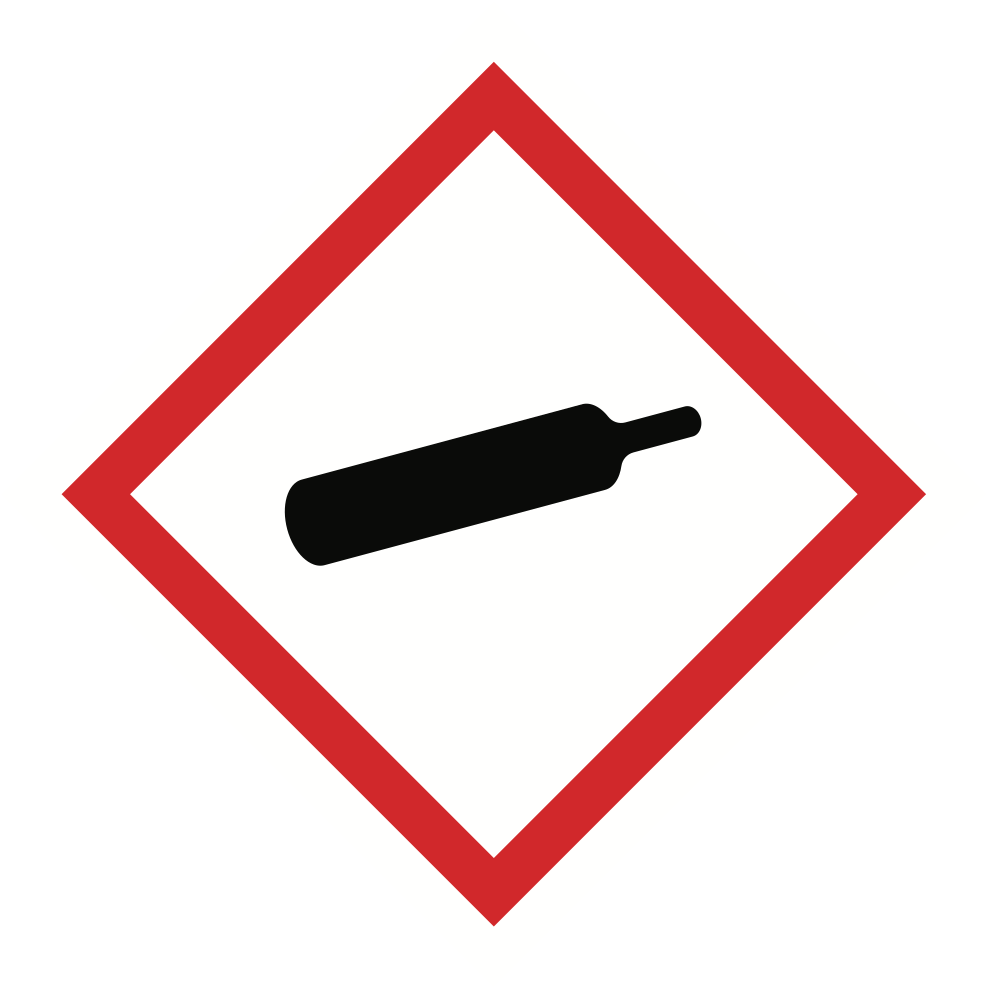 Gas bottle for gas under pressure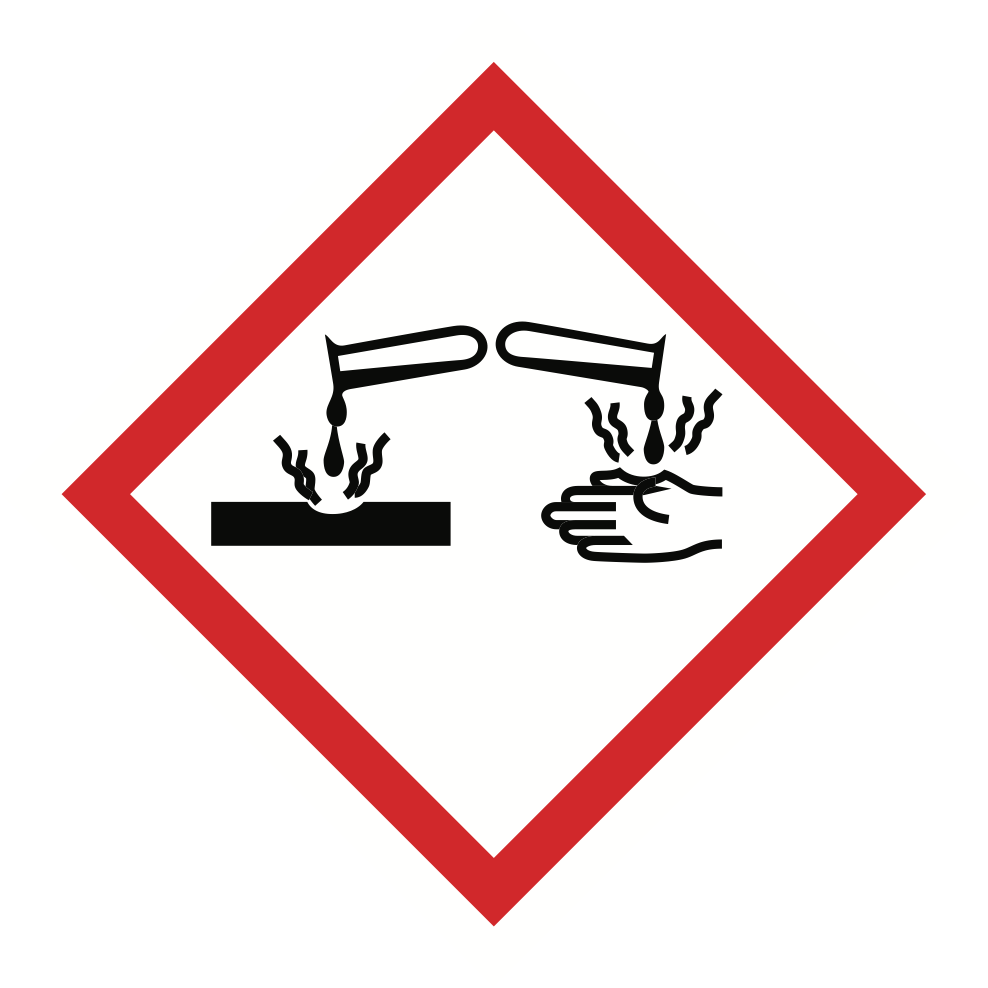 The dripping test tubes on hand and surface for "caustic"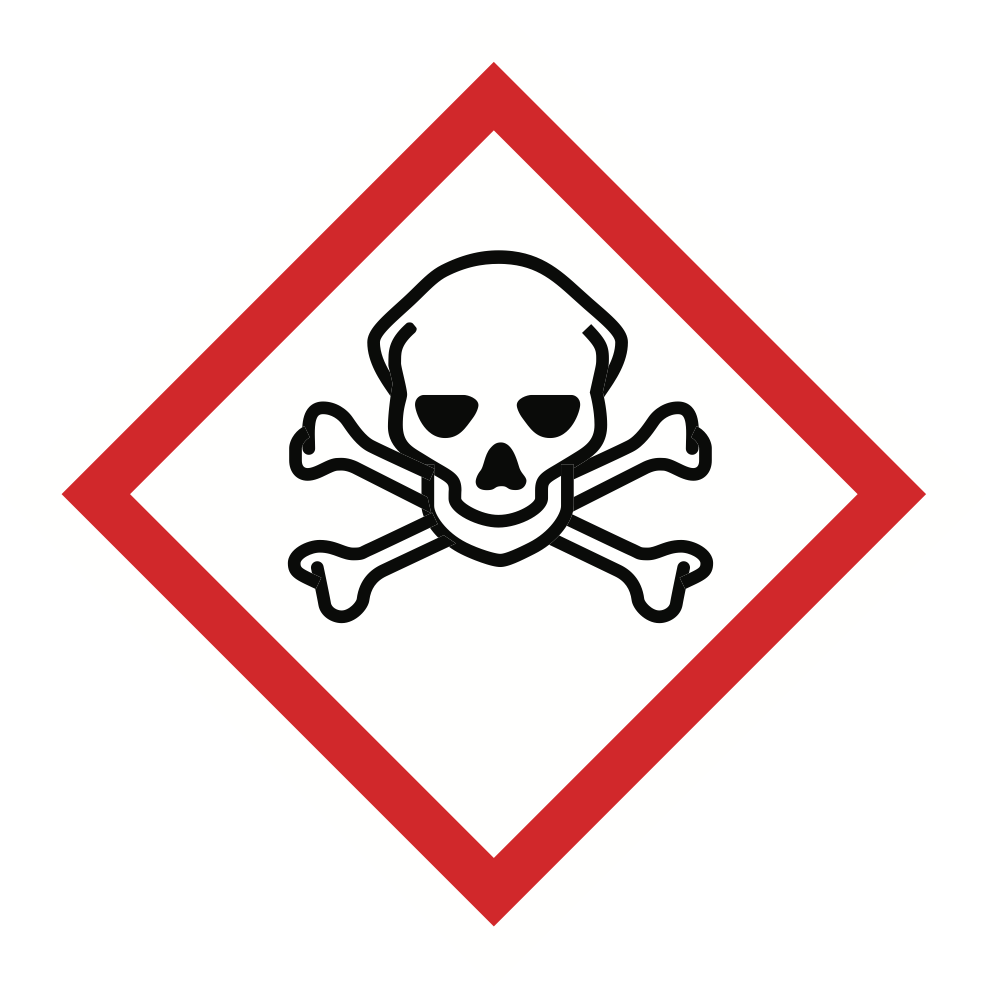 The skull for toxic products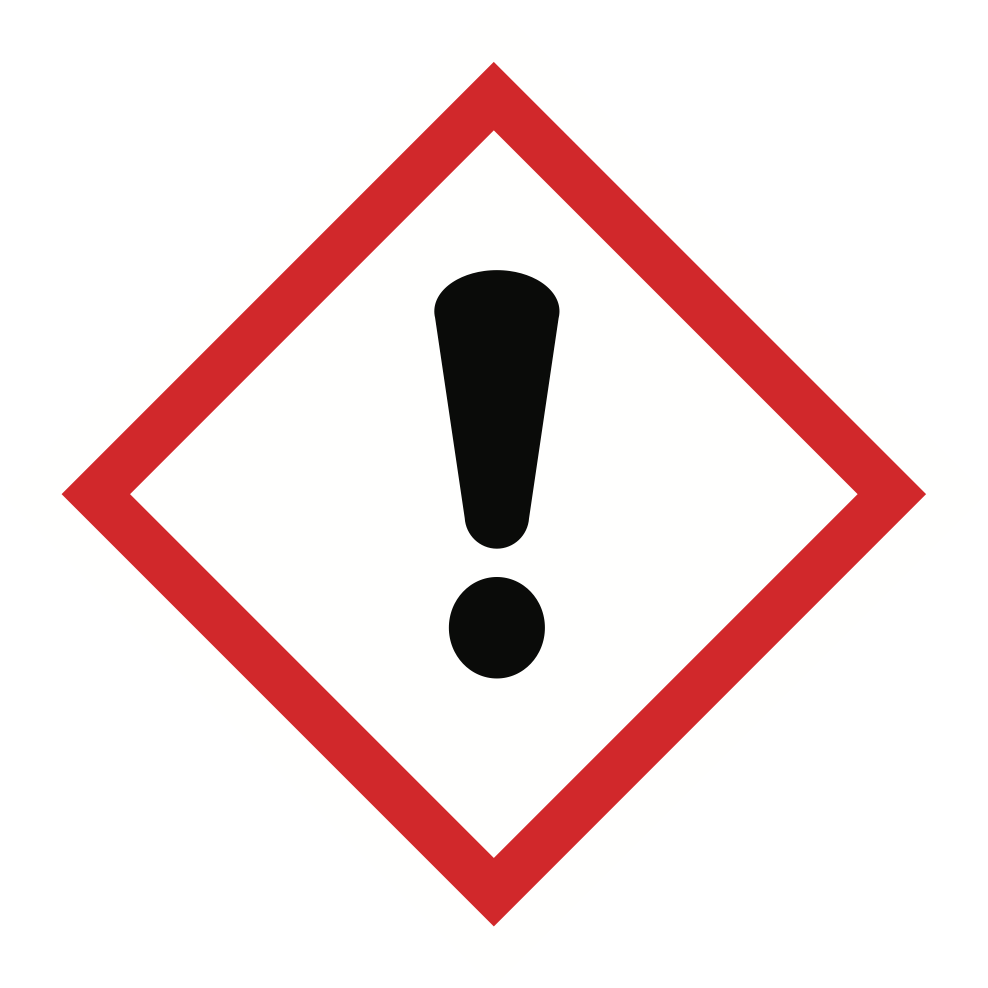 The exclamation mark for irritating substances (e.g. irritating the respiratory system)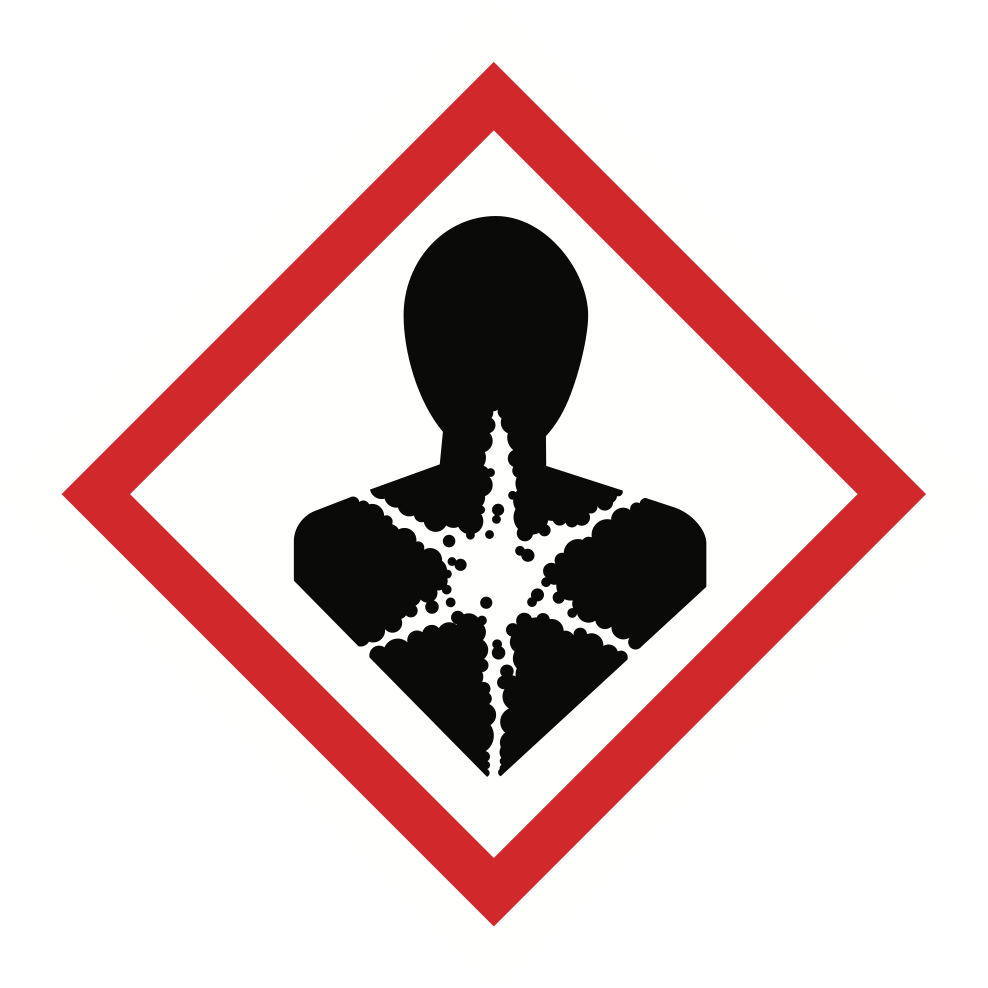 The body figure for substances very dangerous for health (e.g. cancerous)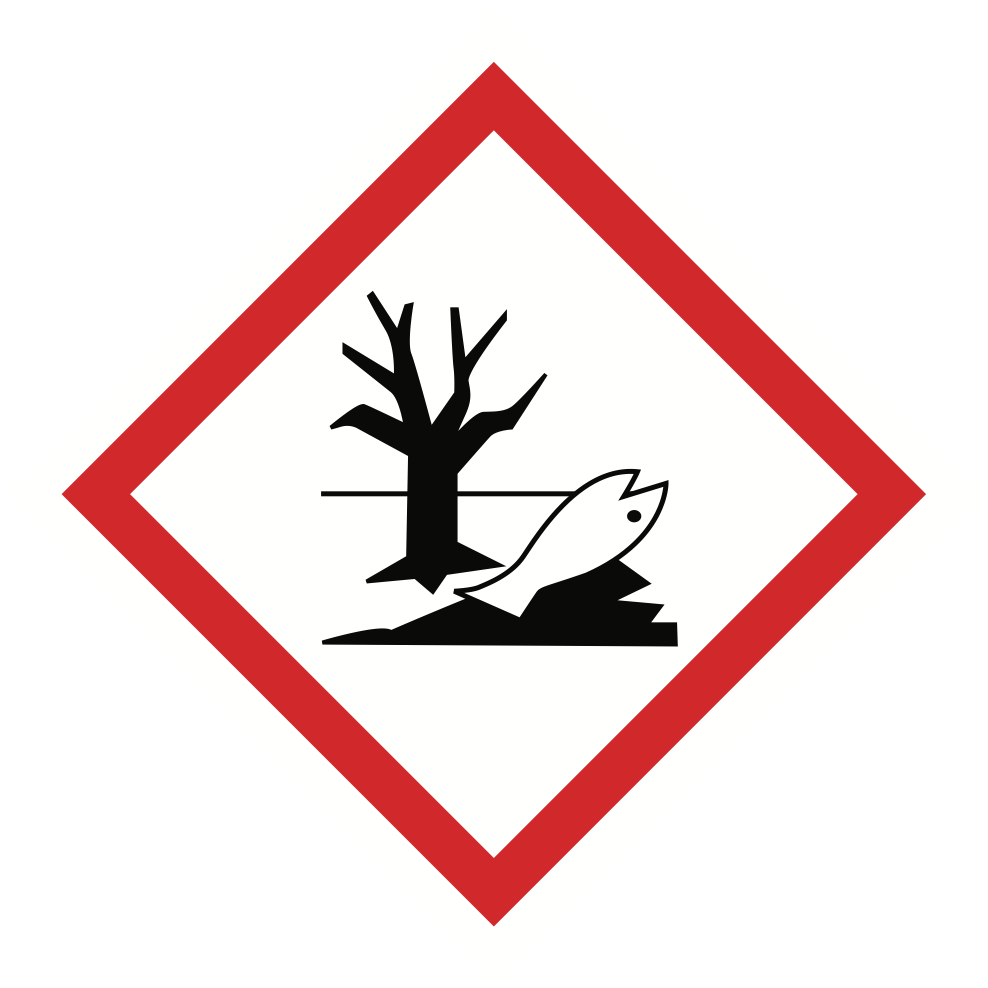 The dead tree and fish for substances dangerous for water
Gefahrenhinweise übersicht
Chemicals / Solvents / Cleaners
Info:
Chemical substances may be toxic, cancerous, caustic, inflammable or fire promoting. They are harmful for the soil, water, plants, animals and humans.
Bitumen and products containing bitumen may contain volatile, cancerous substances. They aren't biodegradable.
Most solvents are inflammable, more or less dangerous for human beings and the environment.
Acid and alkali cleaners are caustic, i.e. they destroy the human tissue and contaminate water.
Preventing/Reducing:
Use the right quantity of chemical substances and enquire with professional resellers about environment friendly alternatives.
Before buying specific cleaners, check if you really need them.
In many cases less is more and using the right dosage can help you save money.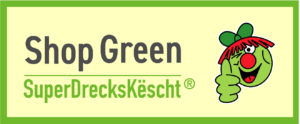 Use detergents and cleaning products which are environmental friendly. Take notes of guidance on www.shop-green.lu.
Recycling/environment correct disposal:
Solvents collected separately are distilled and returned into the economic circuit.
Mixtures of solvents undergo high temperature treatment in appropriate installations. Chemicals undergo high temperature treatment in appropriate installations in order to destroy toxic substances.
IMPORTANT! Chemicals, solvents and cleaning agents do not belong in the residual waste, toilet or sink! Do not mix or incinerate!